The Best Drain Cleaning in Cordova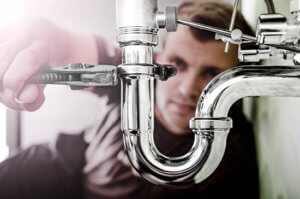 Crystal Blue Plumbing specializes in drain cleaning and we understand the needs of those in Rancho Cordova, CA. If you're experiencing clogged drains, sewer line faults, or leaky pipes, trust our exceptional plumbers to make things right. We've been in business in California since 1976, and are dedicated to providing plumbing that makes residents proud.
About our drain cleaning team:
BBB A+ rating
Trusted since 1976
Home Advisor Year 1 screened and approved
Family owned and operated
We also offer several key services that will bring your plumbing system up to snuff. We are a Better Business Bureau-accredited company that has an A+ rating. Located in Sacramento's metro area, Rancho Cordova's Crystal Blue remains a great choice if you're looking for a family-owned business. We value our customer's needs and will find the best solutions to your plumbing problems.
Proficient Rancho Cordova Drain Cleaning
While you may not always experience clogged drains, keeping the pathways clear inside your plumbing system is critical. At Crystal Blue Plumbing, we are dedicated to helping you maintain the pipes in your Rancho Cordova home so that you can avoid costly repairs. The best means of doing this is through cleaning services so that the environment within the pipes is kept clear.
Why you need your drains cleaned:
Clog prevention
To prevent bad odors from forming
Faster pipe draining
To prevent water backups
To flush excess matter that could damage pipes
Don't delay; pipes that are clogged can easily become damaged and finding responsible plumbers is critical. Our team is well-versed in drain and pipe repair, pipelining, and installation techniques and will consistently seek value-added service. We understand what it takes to optimize your plumbing system.
Expert Plumbers for Clogged Drains
At Crystal Blue Plumbing, we have a staff that is one of the most experienced in the Sacramento Metro Area. We also have numerous certifications, including EPA and Navien 2 certifications. Deep cleaning clogged drains is best left for professionals, and we have the tools and experience to thoroughly manage your plumbing. Our team is fully licensed, insured, and bonded for your total confidence.
Drain Cleaning Service in Rancho Cordova
At Crystal Blue Plumbing, we know that our customers want efficient and easy drain and pipe cleaning services in Rancho Cordova. For this reason, we endeavor to be the best plumbing services company in the area. Rancho Cordova residents have come to trust us; we've even earned the Business Excellence Award from the Rocklin Chamber of Commerce.
If you are a Rancho Cordova resident and you need your drains cleaned or another plumbing service, contact us today. We'll send our qualified plumbers to help you get everything in order!