Water Heater Repairs in Orangevale, CA
Water Heater Plumber in Orangevale, CA
Searching for a professional water heater plumber in Orangevale who can get you hot water FAST? Do you want water heater services by plumbers who will solve your problem the very same day? Then look no further than the experts at Crystal Blue.
Questions Our Water Heater Plumbers Are Frequently Asked
How do I know when it's time to replace my water heater?

You'll want to think of the age of your unit first and foremost. Depending on how well it was maintained, a tank water heater can last up to 10 or 12 years and a tankless model can last 15 or more! If your water heater is getting toward that 10 year mark, it's time to start thinking about what you'll do if it breaks down. An older water heater can spring a sudden leak or may not be able to heat the volume of water you need. Whatever your water heater problem, you can call on Crystal Blue for fast and reliable service.

My water heater is leaking. Can Crystal Blue replace it today?

Yes we can! We understand that having hot water is a necessity, so we can provide same day water heater repairs and replacements for our customers.

Should I install a tank water heater or a tankless water heater?

If you're unsure about what water heater type is best for your family, let our team help! Tankless water heaters, also called "on demand water heaters," are more efficient and allow for hot water to only be heated when you need it. These models are a lager investment, but they make up for it in reliability, longevity, and efficiency. Tank water heaters are the ones you're probably most familiar with- they use a heating element to heat a tank of water to the desired temperature. These come in a variety of sizes depending on the hot water needs of your home.
Why Is Crystal Blue The Go-To Water Heater Expert?
We are:
Locally Owned & Operated
Promise 100% Satisfaction Guaranteed
Fully Licensed and Bonded
Top-Rated Award Winning Services
Offer Free Estimates On Replacements: Plus, we offer competitive price match on all replacement estimates. Call today!
Crystal Blue is a local, full–service plumbing contractor offering water heater installations, repairs, replacement, and maintenance in Orangevale, CA. Quality Service in the Orangevale areas including Arden Bluff, Yorktown, Pershing Oaks, Nimbus Park, Recan Terrace, Olive Orchard, Hickory Meadows, Merryhurst and Orangevale Park.
We have been keeping our customers satisfied for over 40 years! We work with tank water heaters as well as energy–efficient tankless water heaters. If you have any questions, our experts are glad to help you out. It's our aim to provide you with complete satisfaction on each and every job. We have you covered from Pershing Ave, Hazel Ave, Oak Ave, Madison Ave, Main Ave and most pathways in Orangevale. Sometimes we get our employees together and do a company picnic at the Negro Bar Picnic Area. If you see us, say hello!
Water Heater Installation and Replacement
Only a skilled professional should replace or install a new water heater. You can count on our highly trained team for your next water heater installation, whether it's a traditional tank or tankless system. We back up all our work in Orangevale, CA with a 100% satisfaction guarantee.
If your water heater has broken down for the last time, arrange with us for a replacement. You may even want to consider an upgrade to a newer, more efficient type of water heater. Whatever your needs, our team can help you find the best solution.
Water Heater Repair and Maintenance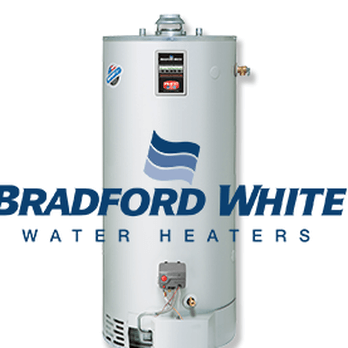 We can do more than install new water heaters and replace old ones. We can perform maintenance on your water heater to keep it running at its best all year long. We recommend calling a professional to perform yearly maintenance on your water heater so it can have the longest lifespan possible and protect your investment.
Getting regular maintenance will help deflect most repair needs, but nothing can prevent every malfunction a water heater may encounter. Luckily, you can call on Crystal Blue plumbers for 24–hour emergency repair work. Don't wait to call Crystal Blue when you have water heater troubles!
Check out our Google reviews! We are here to help our Orangevale Neighbors.