Water Heater Replacement in Citrus Heights, CA
Water Heater Replacement in Citrus Heights, CA
Searching for quality, trusted water heater replacement in Citrus Heights done by a plumber who can keep your hot water flowing all day long? Crystal Blue is a full–service plumbing contractor offering water heater installations, repairs, replacement, and maintenance in Citrus Heights, CA.
Water Heater Replacement Frequently Asked Questions
What types of water heaters do you install?

We work with all brands and models in the industry. From traditional tank-style to highly efficient tankless units, our expert team is prepared to install any water heater.

Can you replace my water heater on the same day?

Yes! If you call Crystal Blue, we will work to restore your hot water the very same day.

What does it cost to replace my water heater?

Crystal Blue provides free estimates on all water heater replacements. You'll know the cost of your service before we start any work!
At Crystal Blue, we are:
Locally Owned & Operated
Promise 100% Satisfaction Guaranteed
Fully Licensed and Bonded
Top-Rated Award Winning Services
Offer Free Estimates On Replacements: Plus, we offer competitive price match on all replacement estimates. Call today!
Crystal Blue  started in business in 1976, and we've succeeded because we provide the service you deserve to homeowners and business owners in Citrus Heights, CA. Crystal Blue was built on honesty and integrity–not to mention our skills, training, and equipment.
How Can Crystal Blue Help?
For over 40 years, we have kept customers in Citrus Heights and the surrounding areas happy with our services. We work with all types of water heaters – tank models as well as tankless. If you have any questions, our experts are ready to answer. Our goal is to provide every customer with complete satisfaction 100% of the time.
Water Heater Installation and Maintenance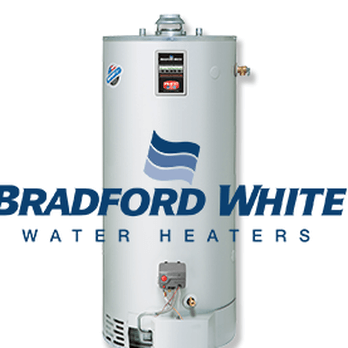 Only a skilled professional should install a new water heater. You can count on our highly trained team for your next water heater installation, whether a tank style or tankless system. We back up all our work in Citrus Heights, CA with a 100% satisfaction guarantee.
If your water heater has broken down for the last time, arrange with us for a replacement. You may even want to consider an upgrade to a newer, more efficient type of water heater. Our team of plumbing experts can help you decide which type of heater best suits your needs.
Another important job we do for water heaters is maintaining them. It's recommended that your water heater receives annual maintenance to ensure that it lives a long, full lifespan.
Water Heater Repair and Replacement
Maintenance can help deflect repair needs, but nothing can prevent all malfunctions that may affect a water heater. The good news is you have Crystal Blue plumbers at your service for 24–hour emergency repair work. Don't wait to call Crystal Blue when you have water heater troubles!
We're here to help Citrus Heights homeowners. Check out our Google Reviews!