Water Heater Repairs in Folsom, CA
Water Heater Replacement in Folsom
Searching for a professional water heater replacement in Folsom? Crystal Blue is Folsom's leading HVAC and plumbing provider in the Parkway, Biggs Ranch, Sierra Woods, Represa and Twin Lakes. We can get your hot water running with ease while providing you the best customer service in the area.
Crystal Blue is your local plumbing contractor. We offer a wide range of services including water heater installations, repairs, replacement, and maintenance in Folsom, CA.
Water Heater Replacement Frequently Asked Questions
How fast can Crystal Blue replace my water heater in Folsom?

We can replace your water heater the very same day you call. If you wake up to a leaking water heater or cold showers in your home, call us right away!

How do I know what type of water heater to choose?

We have a team of licensed, experienced professionals who can help you choose the right water heater for your home. Whether it's choosing a bigger tank unit for your home or upgrading to a tankless model, we can help you get the most out of your new unit.

Will I get a free estimate on my water heater replacement?

Crystal Blue provides free estimates on all water heater replacements. You'll know the cost of your installation before any work begins!
Crystal Blue is Ready to Help You
We have more than 40 years of history keeping our customers happy. We work with tank water heaters as well as energy–efficient tankless water heaters. If you have any questions, our experts are glad to help you out. Our goal is to keep our customers satisfied and establish a long-lasting relationship with them. We do not service the Folsom State Prison, but we do provide all Folsom State Employees a 10% discount.
Folsom Water Heater Services, Installation, and Maintenance
Only a professional plumber should install a new water heater for a home. You can count on our highly trained team for your next water heater installation, whether it's a tank model or tankless system. We back up all our work in Folsom, CA with a 100% satisfaction guarantee.
If your water heater has broken down for the last time, call us for a replacement. You may even want to consider an upgrade to a newer, more efficient type of water heater. We can help you choose the size and model that will best serve your needs.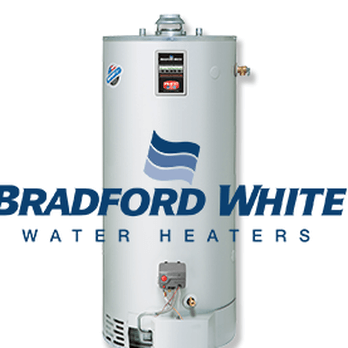 Another important job we do for our customers is maintaining their water heaters so they stay in the best condition. We recommend annual water heater maintenance so you'll get the best return on your original investment in your water heater. By performing maintenance, you can keep it running in peak performance and prevent costly breakdowns.
Water Heater Repair and Replacement
Maintenance can help put off repair needs, but nothing can prevent all of the malfunctions that may affect a water heater. If your heater doesn't provide consistent hot water, has rusty water, or makes odd sounds then a repair call is needed. We provide 24 hour emergency repair services, so don't hesitate to call Crystal Blue. Don't wait to call when you have water heater troubles!
Were here to help Folsom residents have hot water day and night, uninterrupted.