Water Heater Repairs in Roseville, CA
Roseville Water Heater Replacement
Are you looking for professional Roseville water heater replacement?  Crystal Blue is a Local full–service plumbing contractor offering water heater installations, repairs, replacement, and maintenance in Roseville, CA.
Frequently Asked Questions About Water Heater Replacement
How much will my water heater replacement cost?

Depending on the model and brand you decide to install, the price will vary. We provide free estimates on all water heater replacements in Roseville so you know the cost before any work begins. There are no hidden fees or shocking price hikes at Crystal Blue.

Does Crystal Blue have same day water heater replacement?

Waking up to no hot water is every homeowners nightmare- so we make the process of getting it back quick and painless. We provide same day replacements so you can get your home comfort back and enjoy a new, reliable water heater for years to come!

Should I get a tankless water heater?

There are many benefits to installing a tankless water heater in your home. They're more efficient than tank-style water heaters and they have a longer lifespan. They work by only heating the water you need, so it doesn't waste energy heating a large water tank. If you'd like to learn more about tankless water heater installation, call Crystal Blue today!
Why Choose Crystal Blue?
We have kept our customers happy for over 40 years. We have worked with countless water heaters of all makes and models. If you have any questions about water heater repair, replacement, maintenance, or installation, give us a call! Our goal is to make sure that you have complete satisfaction with each job that we do.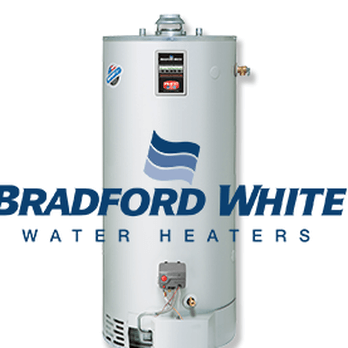 Water Heater Installation and Replacement
Only a skilled professional should install a new water heater for a home or business. Our team is highly trained and up to date with the most recent technologies. We guarantee all work that we do in Roseville, CA will have a 100% satisfaction guarantee.
If your water heater has broken down, call us to schedule your service. You shouldn't have to keep dumping money into a failing water heater. You may even want to consider an upgrade to a newer, more efficient type of water heater.
Water Heater Maintenance and Repair
Another important job we do for water heaters is maintaining them. By getting annual maintenance, you're ensuring your water heater is working at its best and that you'll get a better return on your investment. When you don't take care of your water heater, you're opening it up to early breakdowns and failures.
Maintenance can help deflect repair needs, but nothing can prevent all water heater issues. Luckily for our Roseville customers, we have 24/7 emergency repair services. Don't wait to call Crystal Blue when you have water heater troubles!
When it comes to water heaters, we are always here for our Roseville residents!